Railway Topics
Topic
The topics covered on the Hope & Loos RC model railway are:
Steam depot
Station
Coal mine
Wood processing company
Panorama track section
Steam depot
The steam depot has a regional function and can service multipe trains at once.
The steam depot consists of a roundhouse with room for 9 locomotives. All tracks can be reached by means of a turntable.
Locomotives can be serviced in the depot with coal, water, sand and firewood. There are also utilities for ash removal, boiler washout and repairs.
Station
The Station is situated on a double track main line.
Coal Mine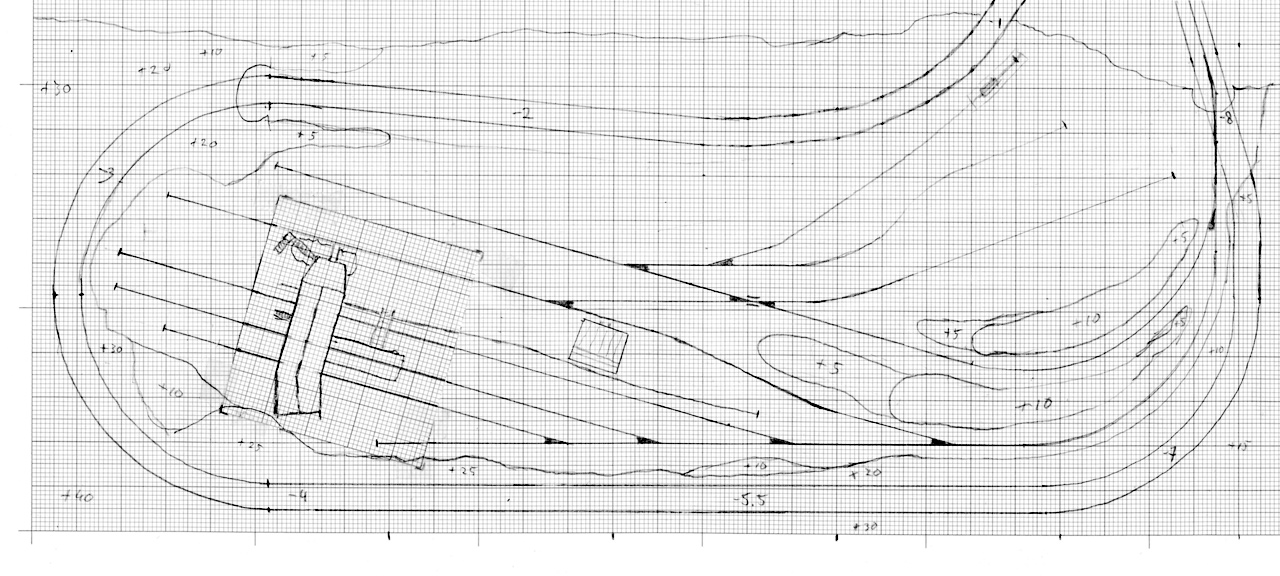 Track plan of the coal mine area.

This train will provide the transport of personnel, tools and material for the coalmine.
Wood processing company
Has not been designed yet.
Panorama track section
Right now it is a strait track, but maybe a somewhat curved track might be more appealing. The main line will be divided in blocks, allowing for automated train traffic.