Railway Topics
Topic
The topics covered on the Hope & Loos RC model railway are:
Steam depot
Station
Coal mine
Wood processing company
Panorama track section
Steam depot

The steam depot has a regional function and can service multipe trains at once.
The steam depot consists of a roundhouse with room for 9 locomotives. All tracks can be reached by means of a turntable.
Locomotives can be serviced in the depot with coal, water, sand and firewood. There are also utilities for ash removal, boiler washout and repairs.
Station

The Station is situated on a double track main line.
Coal Mine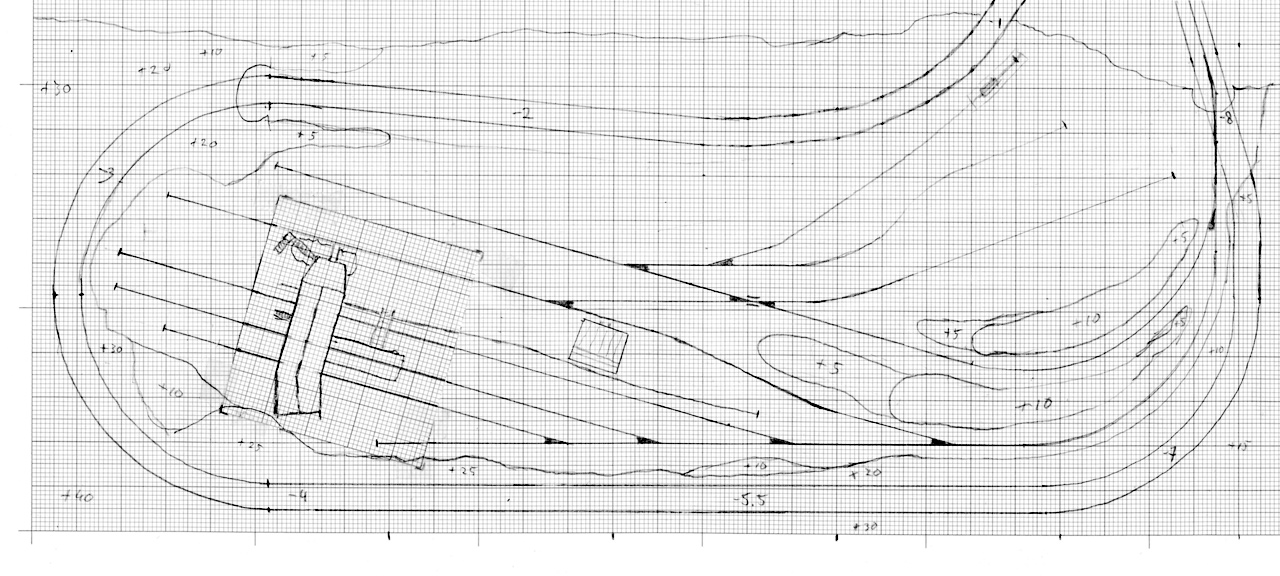 Track plan of the coal mine area.
I am now working on a module of the coal mine. To give you an idea of how it looks, here is a picture.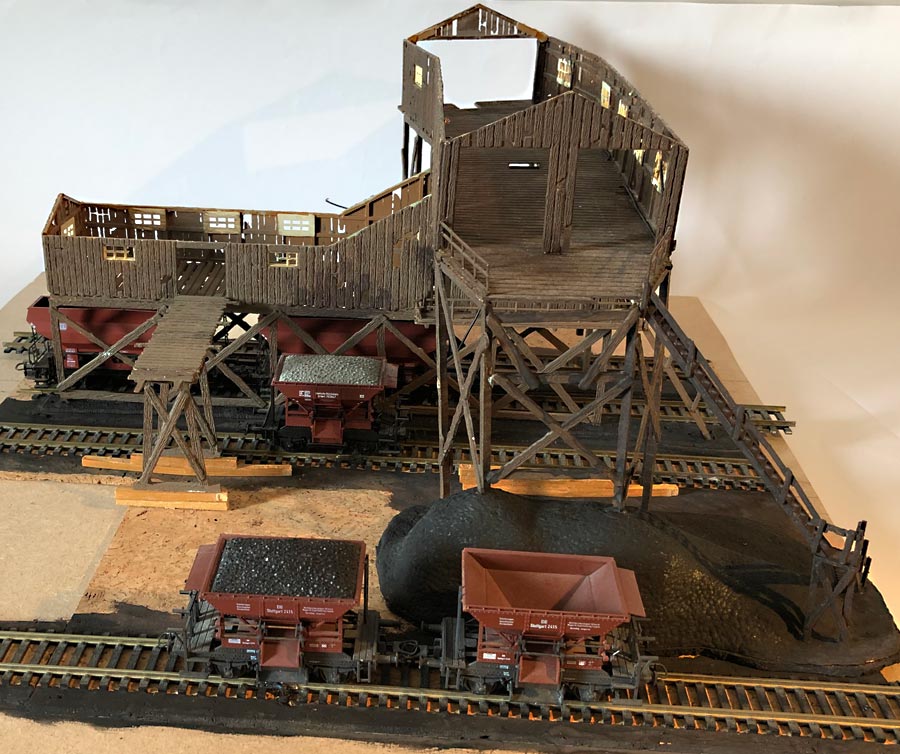 Personnel train

This train will provide the transport of personnel, tools and material for the coalmine.
Wood processing company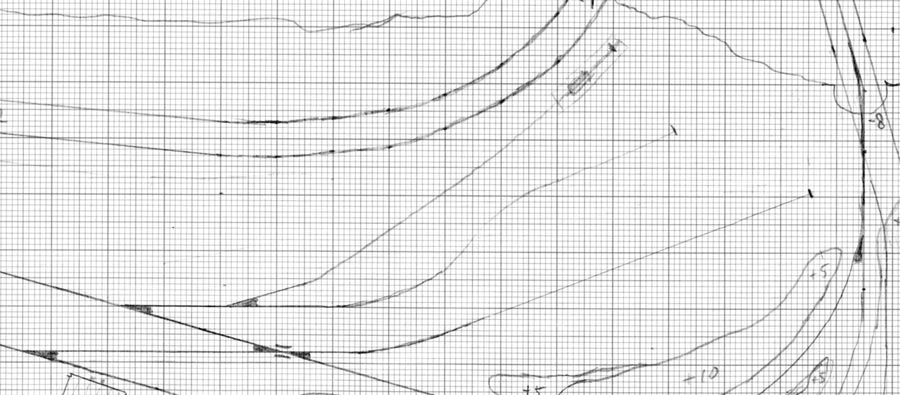 Has not been designed yet. I drew a preliminary track plan but have no idea of buildings and surroundings yet.
Panorama track section
Right now it is a strait track, but maybe a somewhat curved track might be more appealing. The main line will be divided in blocks, allowing for automated train traffic.